Its time to say goodbye to my Canon Powershot E1 after being with me for probably 4-5 years. I still remember i bought it before boy's bmt parade in 2008 because i wanted to capture the moment down :)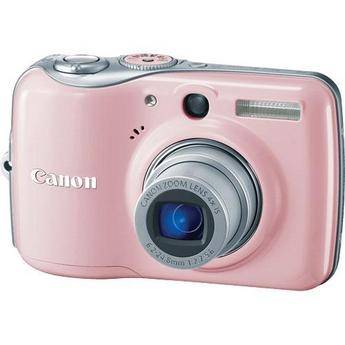 I decided that its time for my 小pink to retire. Btw it's my first digital camera :)
I hardly bring my digital camera out ever since i start to work cause my working environment doesn't allow it. Hence i guess i neglected it more or less plus smart phone nowadays are much more convenient when taking photos i think.
I'm currently considering this few cameras for my upcoming taiwan trip and also boy's convocation in july. Dont really want to use a old-school lousy camera for it.
Canon IXUS 240HS.
Defintely i'll choose the hot pink one. While searching for the image, i think it comes with light pink also but whatever it is, i'm good with hot pink. If i'm not wrong Esther have the one in blue. Saw her bringing it out that day during her birthday celebration in Jan. Have asked her to go home check the model for me haha! It seems not bad, touch screen + wi-fi.
I think camera which have wi-fi function is quite important nowadays since we can wi-fi to our smart phones and then upload to social media instantly! :)
Another camera which is a little diff in terms of price is Canon Ixus 500HS.
I will op for the red one! Its 50 dollars more expensive than Canon Ixus 240HS. It claims to be the world slimmest camera. Maybe thats y i guess?
A more high-end camera which i set my eye on but i think i'm not getting it is the white Sony EX2F. I'm all along a Canon Supporter but this Sony camera caught my attention
In love with the swivel screen. But its quite big infact, its like a semi-pro dslr. Even though i'm very gian to get it, but i got to tell myself to stay practical. I dont really like to carry a bulky camera around especially when i'm overseas or so. Imagine i bring this to work and got to lock it up at the locker, i dont think it can fit in though plus i think the security guard will roll eyes at me. haha!
So now is either Canon Ixus 240HS or 500HS. Will soon receive my cheque from Nuffnang soon and i shall use it to buy the camera hehe :) Still deciding whether to go down IT fair in mid march or just get it from courts? IT Fair might not give me any great deals afterall. Shall decide then :)